How much Profit
and Growth are you
missing out on?
I work with Presidents & CEOs who want to Increase Profits and the Exit Value of their Growing 5-50MM Company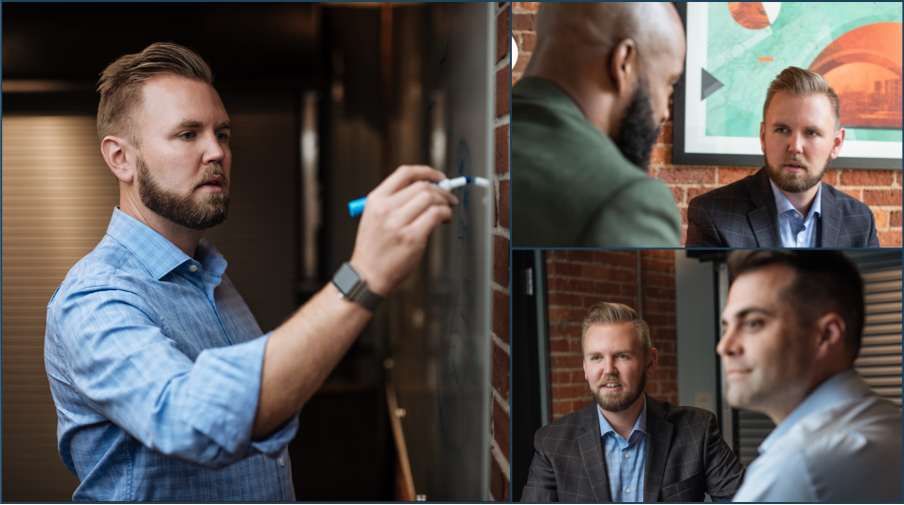 Change start with
a conversation.
Strategic Finance that Drives Future Results
Growing companies need more than just accounting. Accounting focuses on the past, but Entrepreneurs focus on the future. The difference in focus is the source of your frustrations.
Strategic Finance, led by an Entrepreneurial CFO partnering with you, enables you to drive the future of your business with confidence -not just account for the past.
Insights from a Fractional CFO help your leaders focus their energy on the right business initiatives, develop strategies to improve your performance, and deliver improved financial results in less time
Change your Financial Future with
01. Profits and Growth Call
Learn about the 4 Pillars to Successfully Scaling your Business
Identify the One Key Issue that's Holding you Back
Decide if the Workshop and Accelerator is a fit for your team
02. Profits and Growth Workshop
Collaborative Workshop with your Leadership Team for 2-3 hours
Define your Profit Gap, Value Gap, and Growth Gap
Quantify your Potential Improvements in 3 hours or less
03. Profits and Growth Accelerator
Begin Capturing your Profits and Growth Opportunities over 90 days
Build Momentum with Weekly Workshops
See Results in Weeks not Months
I'm Micah Brandenburg.
The past 20 years created the knowledge and tools I now share with clients:
Profit Potential Playbook
Unlocking Hidden Profits: Stop Leaving Money On The Table and Maximize Your Bottom Line
Struggling with profit margins lagging behind your competitors? Uncertain if you're leaving profit on the table or not? Download this comprehensive playbook where I share a proven 6-step framework to pinpoint exactly how much missing profit exists in your business.
How to establish accurate profitability benchmarks for your industry
Step-by-step methods to quantify any profit gaps in dollar amounts
Strategic planning techniques to identify major profit growth initiatives
Proven strategies tailored to your situation - whether below, at, or above industry averages
Follow this powerful playbook to diagnose weak spots, strengthen your profits, and reach your true profit potential. Stop leaving money on the table and maximize your bottom line today!
Get the Profit Potential Playbook Now for Free!
"Micah is a deep strategic thinker who is an expert at understanding what the real priorities of the business should be if you want to unlock more growth. I connected with Micah when my company had 30 employees and our work together enabled us to scale to 50MM in Revenue and 150 people. If you have a chance to work with him, I highly recommend it."

Adam Whiting, Entre Institute
"Micah has a unique understanding of the visible and invisible pains that we're all experiencing in business. His perspective is indispensable to our rapidly growing company.

Eric Roman, JoyFULL People

"I give Micah my highest recommendation. He possesses the very rare ability to identify strategic insights and quickly execute on them."

Dan Rundle, Worthwhile